The ZenMBE System
If you need the maximum amount of precision possible from your molecular beam epitaxy (MBE) system, look no further than ZenMBE. By precisely controlling your entire MBE system through advanced data analysis techniques in real-time—including precise control of oxygen sources in oxide molecular beam epitaxy (OMBE) systems—you can be sure that your system reaches its full potential.
The ZenMBE line of software and hardware has been used for real-time control of molecular beam epitaxy systems since 1999 in laboratories around the world.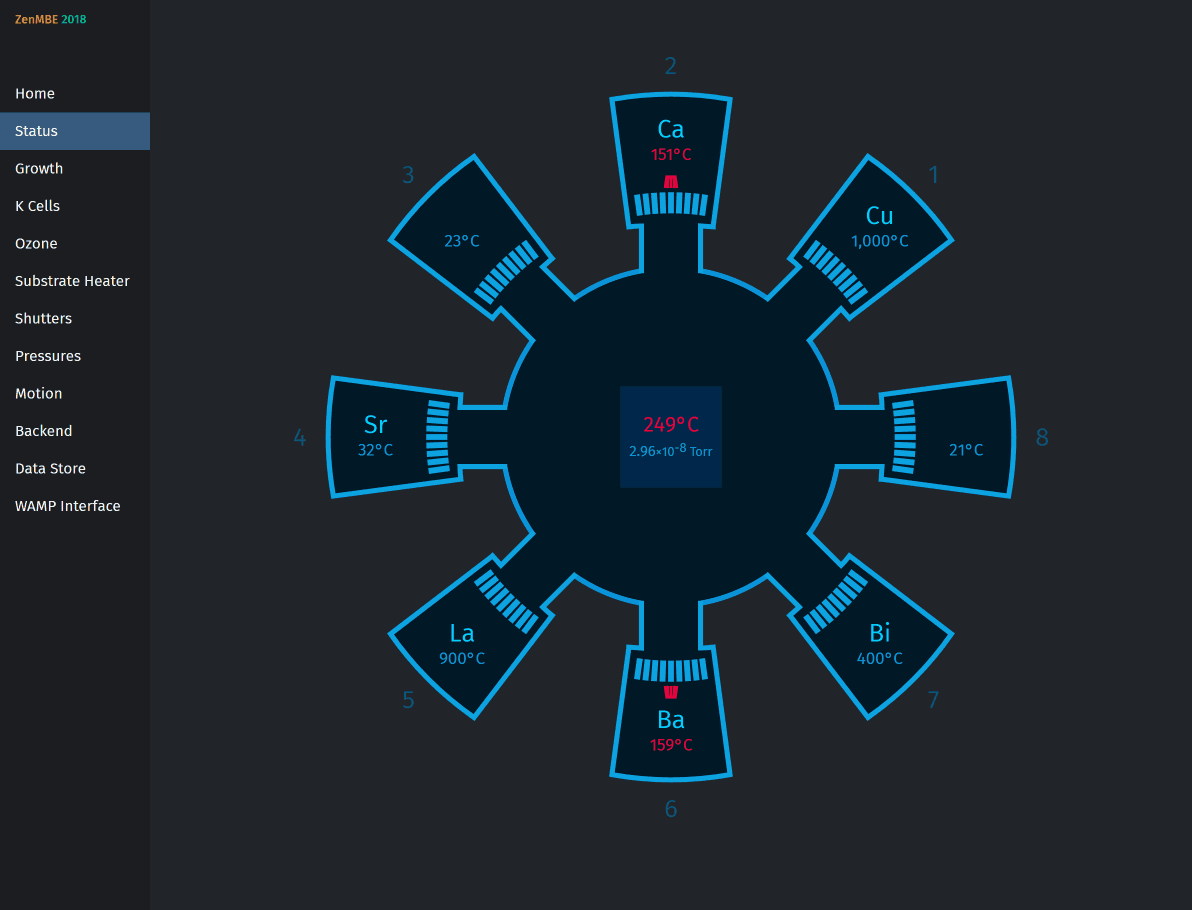 Recipe Editor
The ZenMBE recipe editor makes designing and growing your materials simple and straightforward.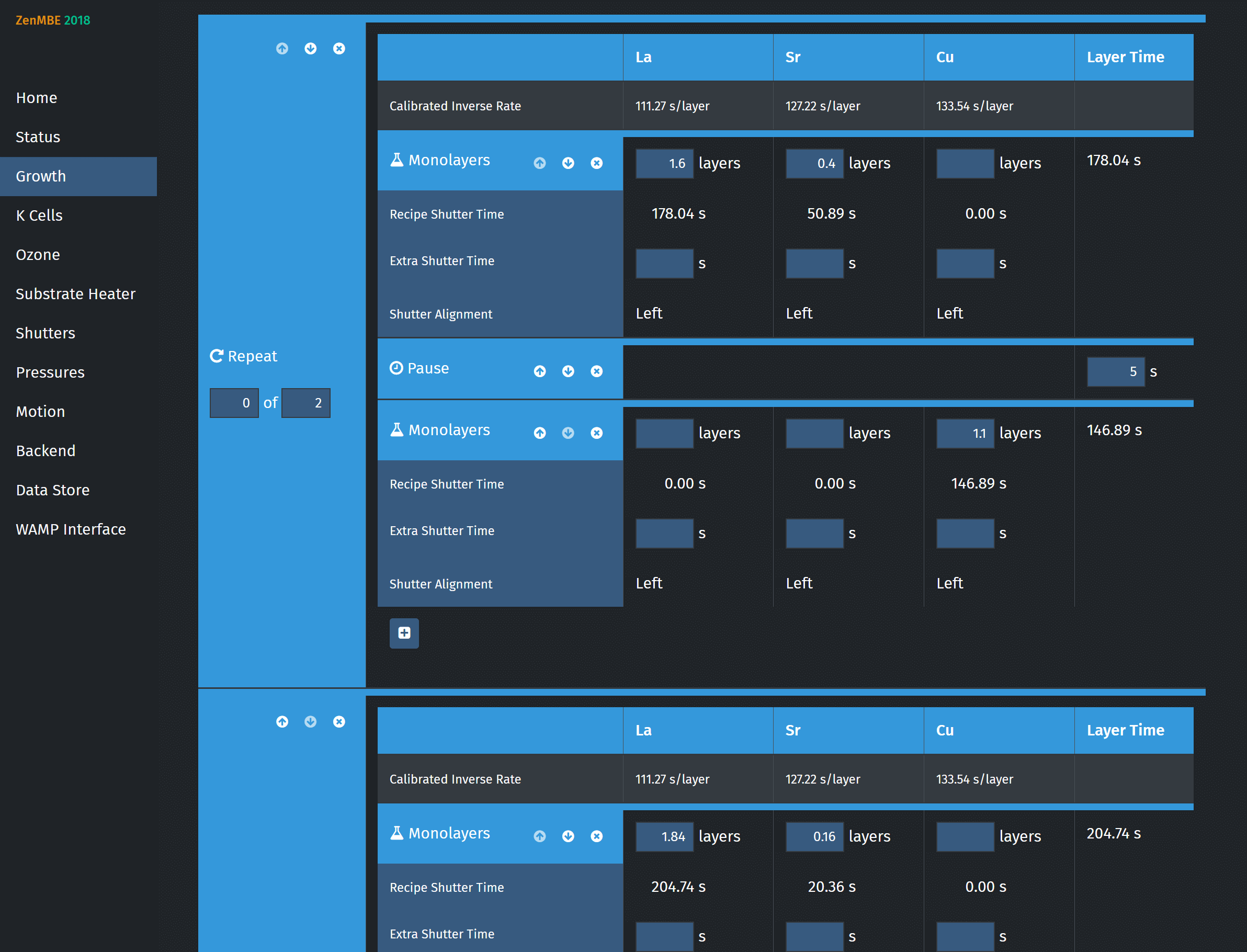 ZenMBE Components
The ZenMBE suite consists of two major components:
ZenMBE—The user interface and front-end for real-time interaction with your MBE system. Can be run on any computer, anywhere in the world that has connectivity to your lab network (either directly or via a VPN).
sZenMBE—The back-end interface that synchronizes all of the MBE operations and communicates between the front-end and the hardware abstraction layer
Additionally, there are a large number of plugins and extensions which can be installed to interface with particular pieces of hardware and perform various tasks, and various hardware modules to serve as bridges to equipment.
ZenMBE Hardware Support
ZenMBE is regularly updated and maintained. As of 2018, the current version supports and directly interfaces with over a hundred different pieces of hardware from various manufacturers out of the box. Additionally, the system is fully modular and support for new hardware is generally trivial and inexpensive to add.
Even for devices not currently integrated into a system, ZenMBE provides the ability to connect additional hardware interface modules, and Zensoft provides custom hardware interfaces when necessary. We can support interfaces and protocols ranging from RS-485 and SCPI to proprietary bidirectional one-wire interfaces.
Some of the over 100 pieces of hardware that ZenMBE directly supports includes:
Agilent XSG-600 gauge controllers
Delta Elektronika ES-150 series (ES 030-5) power supplies
Eurotherm 2408 modules
Eurotherm 3504 modules
Granville Phillips GP 350 and GP 370 Stabil-Ion Bayard-Alpert vacuum gauges
Hewlett Packard HP 34401A digital multimeters
Inficon QCMs
InstruTech CM201 Super Bee Pressure Gauges
IS 50-LO Plus pyrometers
Keysight 34460A, 34461A, and 34465A digital multimeters
Omega DP1001AM scanners
RHT003 hygro-thermometers
PF900 power supplies
Pfeiffer DPG-202 units
Productivity1000, Productivity2000, and Productivity3000 PLCs
PSC-488 modules
Veeco 1508 power supplies
Zensoft MCR-1610 stepper motor controllers