Welcome to Zensoft!
Zensoft offers a variety of scientific services. We create custom software and hardware for scientific laboratories, use computational mathematics, deep learning, and simulations to solve scientific problems, and provide support and logistics for scientific processes. We have decades of experience in merging science with real-time control, rapid data processing (including high-speed I/O and computations) and other areas of information technology (IT).
Although our core mission is to provide high-quality scientific hardware, software, and consulting, we have occasionally used our skills and technology to create fun diversions including Super Obama World and Zaxxoids. (Yes, we are the same Zensoft that created the DOS video game Zentris back in the early 1990's.)
ZenMBE
Our flagship product, ZenMBE, has been used by condensed-matter physicists in laboratories around the world since 1999 to grow thousands of films, and in particular controls the MBE machine at the Oxide Molecular Beam Epitaxy Group at Brookhaven National Laboratory. Articles from the resulting science have been published in peer-reviewed journals including Nature, Science, and Physical Review B.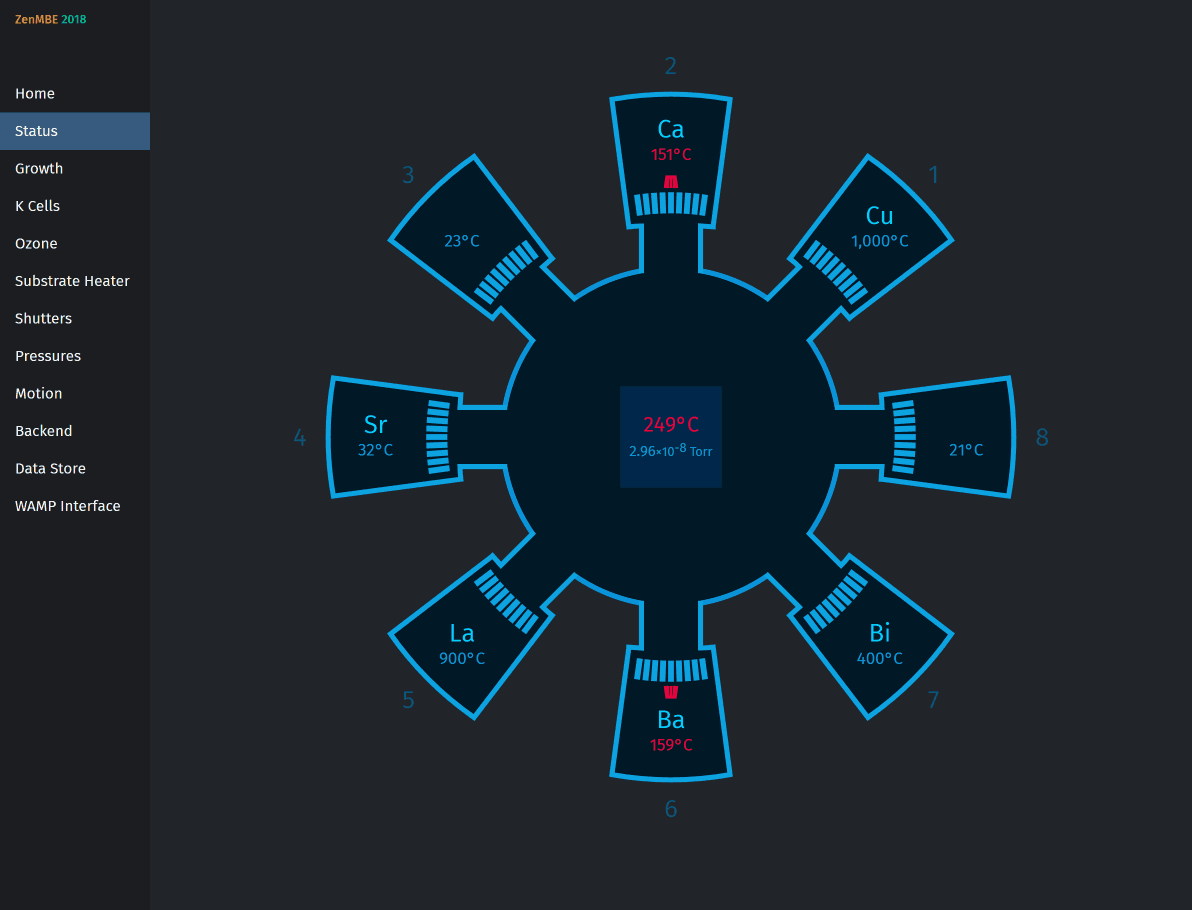 ZenMBE is regularly updated and maintained. As of 2023, the current version supports and directly interfaces with over two hundred different pieces of hardware from various manufacturers. Additionally, the system is fully modular and support for new hardware is generally trivial and inexpensive to add. The system includes support for a wide variety of interconnections and protocols ranging from Ethernet, RS-485, and SCPI to proprietary bidirectional one-wire interfaces. Zensoft also creates custom hardware interfaces when necessary.