Super Zentris extends the game of Zentris for DOS with several key features, including head-to-head games against a live opponent or the computer.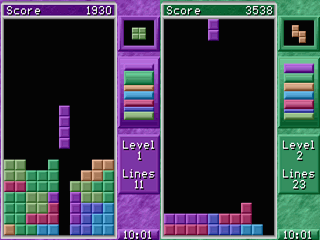 Each player controls their own field, and the game continues until one player has emerged as the clear victor.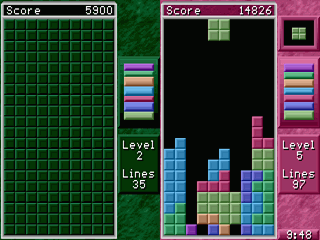 Super Zentris also includes an extensive array of configuration options through a special configuration utility. Video, audio, the joystick and the mouse can all be configured to suit your tastes.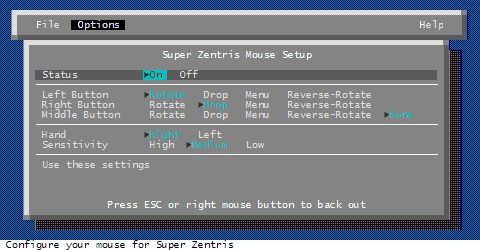 Both standard VGA and Super VGA graphics are supported, for resolutions from 320x200 to 1024x768, all in 256 colors. (Screenshots here are from 320x200 resolution.)
Fully-digital 8-voice sound effects add extra "oomph" to the game. Connect a subwoofer to your computer and hear the amazing bass hidden in the game.
Requires VGA, 512KB RAM. Super VGA and a sound card are optional.