Game Description
Zentris 3000 has everything you want in a 'tris game. Tremendous attention to detail has resulted in a visually stunning game with the best playability of the genre. It has a clean, understated style—think "Zen Garden"—that doesn't get between you and the game: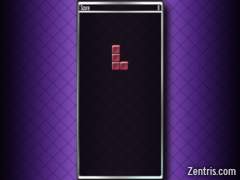 But don't confuse understatement with simplicity. You can turn on or off any number of status displays to track your progress or help you plan your next move. As the game progresses the smooth, high-quality animation and authentic arcade sound effects will fully immerse you in the game experience.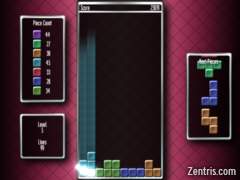 Zentris 3000 includes a large number of customizable features, most accessible with a single keypress. Ghost outlines track where your current piece will fall, and a unique hint feature suggests the perfect place for your current piece. The brand new "Bonus Collapse" game variation keeps the gameplay going level after level by collapsing the field whenever you complete four rows at a time, filling in gaps and eliminating holes. Reach levels of play you never thought possible.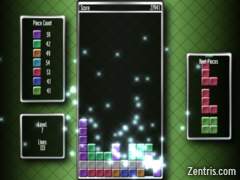 Zentris 3000 also allows users to play their own music playlists during the game with built-in support for both iTunes and Windows Media Player.
Features
Full keyboard and mouse control—play with your keyboard or your mouse
One-key keyboard shortcuts for all game features
Hint feature suggests where to place a piece
Unlimited levels of play
Multiple-piece next-piece display
Smooth, clean graphics
Support for your existing music player
Optional ghost piece outlines
Piece statistics
High score lists
Unique "Bonus Collapse" game variation
Small download size
Free trial version available