Our company headquarters is nestled on a small private island just outside the Chequamegon–Nicolet National Forest in northern Wisconsin. It consists of a number of domed buildings, a heavy-water pool, and a wooded retreat area with private cabins.
Formerly a U.S. Government installation, the main structure was built in the late 1960's and was designed to withstand the direct impact of up to three Russian R-12 (SS-4) Intermediate-Range Ballistic Missiles (IRBMs). The latest 1.5 meter U.S. Geological Survey aerial photograph is shown below.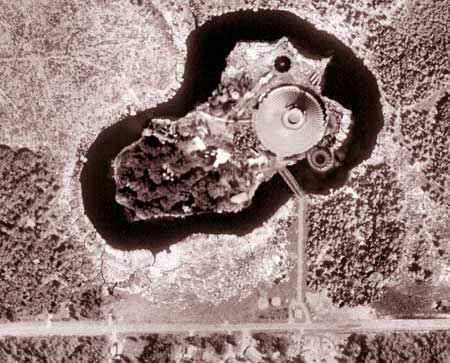 Unfortunately, the terms of our 100-year lease prohibit visitors, or our disclosing the facility's exact location to the general public. If you would like to contact us, please see our Contact Information.